NEW IN! Tyres at affordable prices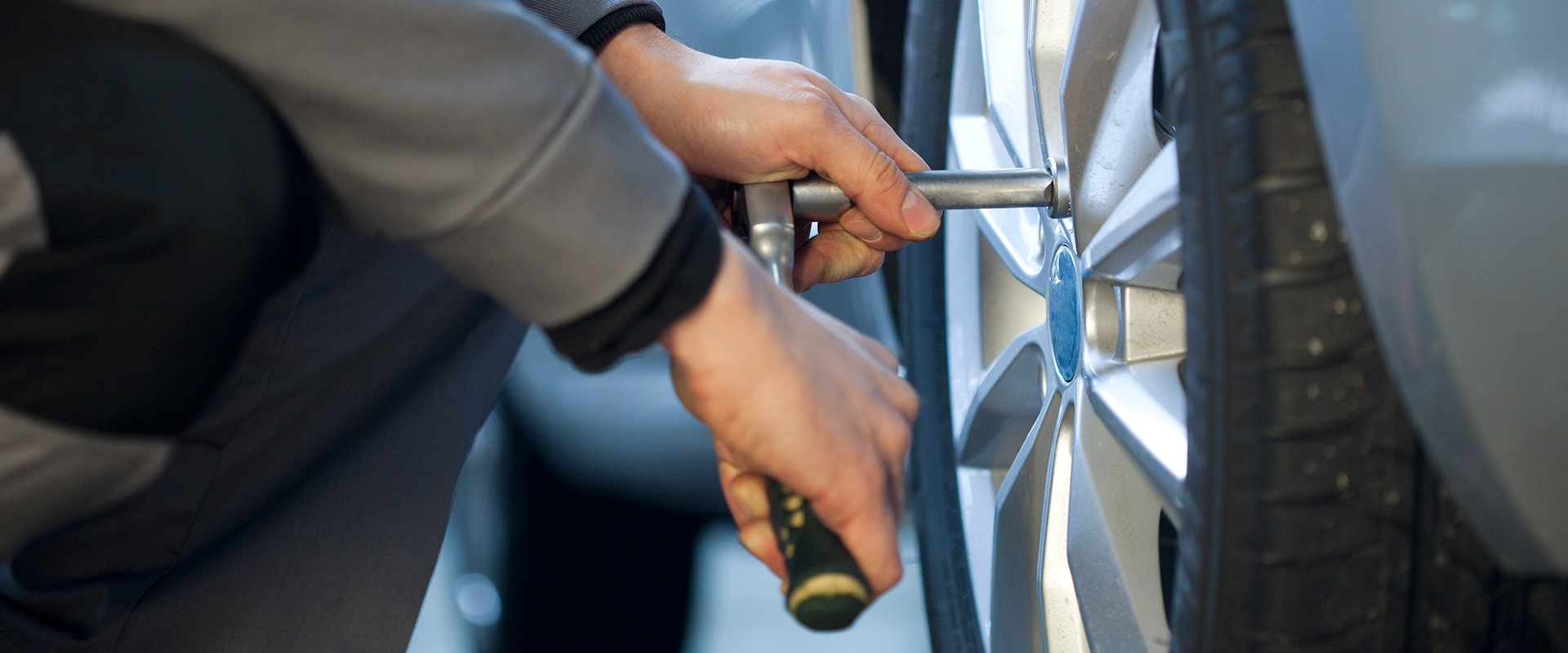 Offering a full range from premium to budget tyres, Leominster Powdercoat's extensive range of brands includes the major premium manufacturers: Bridgestone, Continental, Dunlop, Goodyear, Michelin and Pirelli, as well as exclusive brands, Matador, Maxxis, Prestivo, Nexen and Event.
Our extensive range of brands from premium to economy means we have tyres that meet all our customer requirements for cars, 4×4's and vans.
Click Here for an Instant Quote
Diamond Cutting
A small part of the wheel is machined off to create this finish. It is then lacquered over to prevent corrosion. You will be able to see if your wheel is diamond cut if on close inspection you see very fine lines created by the cutting machine and the appearance is very shiny.
Not all wheels can be diamond cut as this depends on the profile of the face of the wheel If the diamond cut finish is not suitable, other wheel finishes are available.
Diamond Cutting
Powder Coating
When looking for the best alloy wheel refurbishment process for your wheels Powder Coating and wet spray combination is the refurbishment of the whole wheel – this process is used for total colour changes or to return the wheel to its original finish when the damage is too severe or the damage covers many areas of the wheel for a cosmetic repair to be sufficient. Powder coating is a type of coating that is applied as a free-flowing, dry powder.
Powder Coating
Sand Blasting
Our sand-blasting facilities include a 20 ft designated shot blast room which we can blast car shells, chassis, auto grass frames, gates railings and large items. We blast with fine glass which gives a nice etch for powder coating. We also have a Vixen Sand Blasting cabinet which is for smaller parts up to 1m, in this we use aluminium oxide media.
Sand Blasting
Acid Stripping
Acid stripping is a big part of our preparation to remove old coatings paint, powder coating etc. The reason why this is so important is once the old coatings are removed and steam cleaned we only have to sandblast gently to remove corrosion in alloy wheels or the rust in metal thus meaning a smooth profile with a good etch, which is perfect for paint or powder coating.
Vapour Blasting
Vapour blasting is a process using glass bead media suspended in water, and is propelled at high velocity through a gun towards the part, it is more of a cleaning process to aluminium, stainless steel, brass, copper, bronze. The end results are amazing it is a very gentle process it brings the mentioned metals up like new!
Vapour Blasting
---
First Class Alloy Wheel Refurbishment
Best Materials

We have invested in all the latest specialist tools and our powders and paints are the best money can buy, designed specifically for your vehicle.

Professional Standards

Our alloy wheel refurbishment centre is capable of servicing a variety of wheels, parts and items. We provide services for a wide variety of industries and applications including Agriculture, Automotive, Leisure and Sport.

Every Job is Personal

If you want the quality you would expect from the manufacturers, but with a more personal and friendly atmosphere, you have found it. We are a family run business and have been powder coating and wet spraying for over 12 years.
READ MORE
---
Leominster Powdercoat
OPENING TIMES
---
Monday – Friday : 08:00 – 17:00
Saturday – Sunday : Closed
---
Leominster Powdercoat
Unit 3, Brierley Way, Southern Avenue, Leominster, Herefordshire, HR6 0RW
DIRECTIONS
---
OFFICE: 01568 611 658
MOBILE : 07817 748 294
EMAIL: LEOMINSTERPOWDERCOAT@GMAIL.COM